Swell Bracelet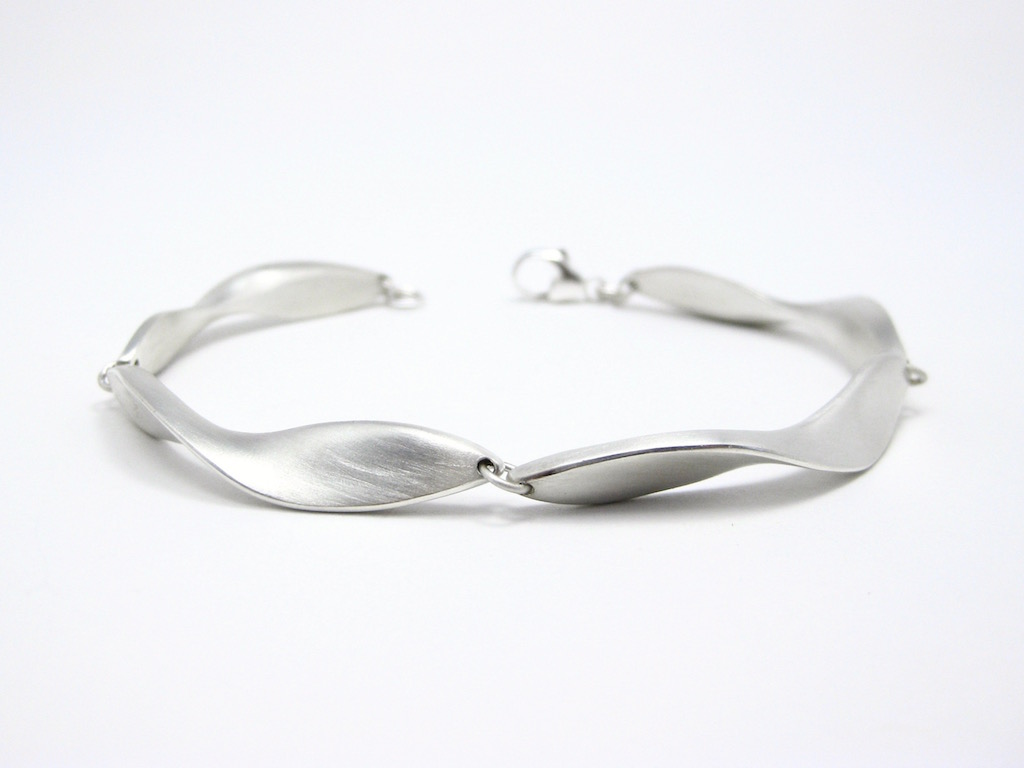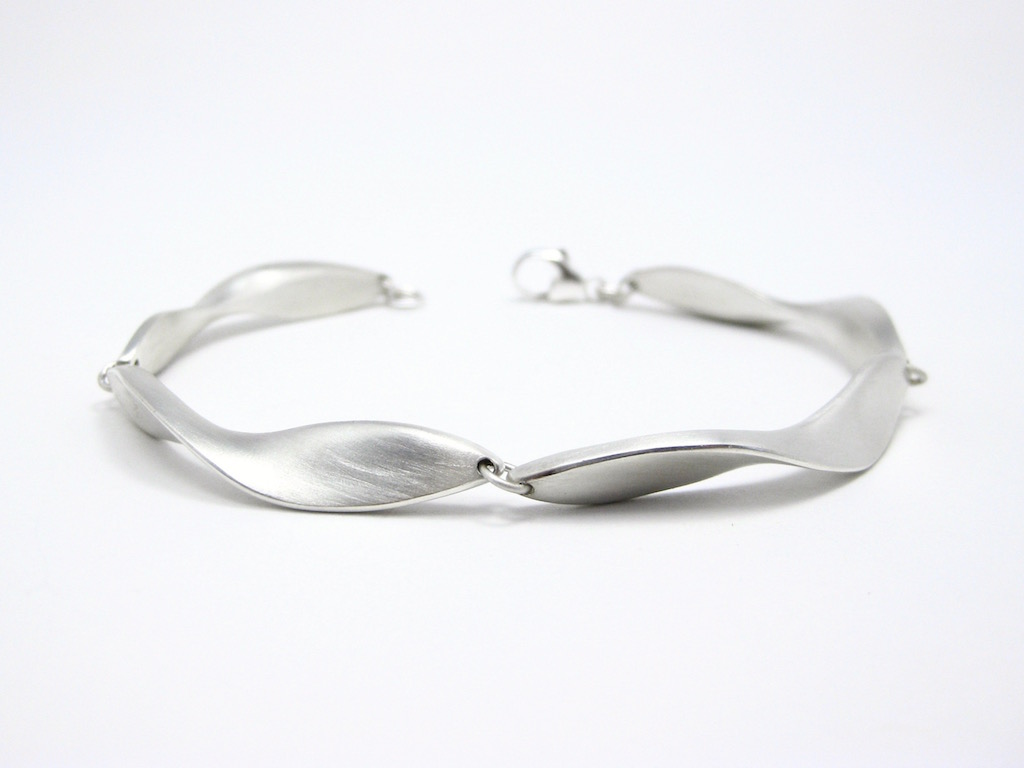 Swell Bracelet
The Swell Bracelet features a series of softly curved forms that are reminiscent of the ocean. The shapes follow the curvature of the wrist for a comfortable fit, and elegant look. Handmade in sterling silver with polished highlights.
Bracelet measures 7" long.
This bracelet design was awarded "Best New Product" in the production category at the Summer 2017 Nova Scotia Designer Craft Show.