Mini Horizon Line Choker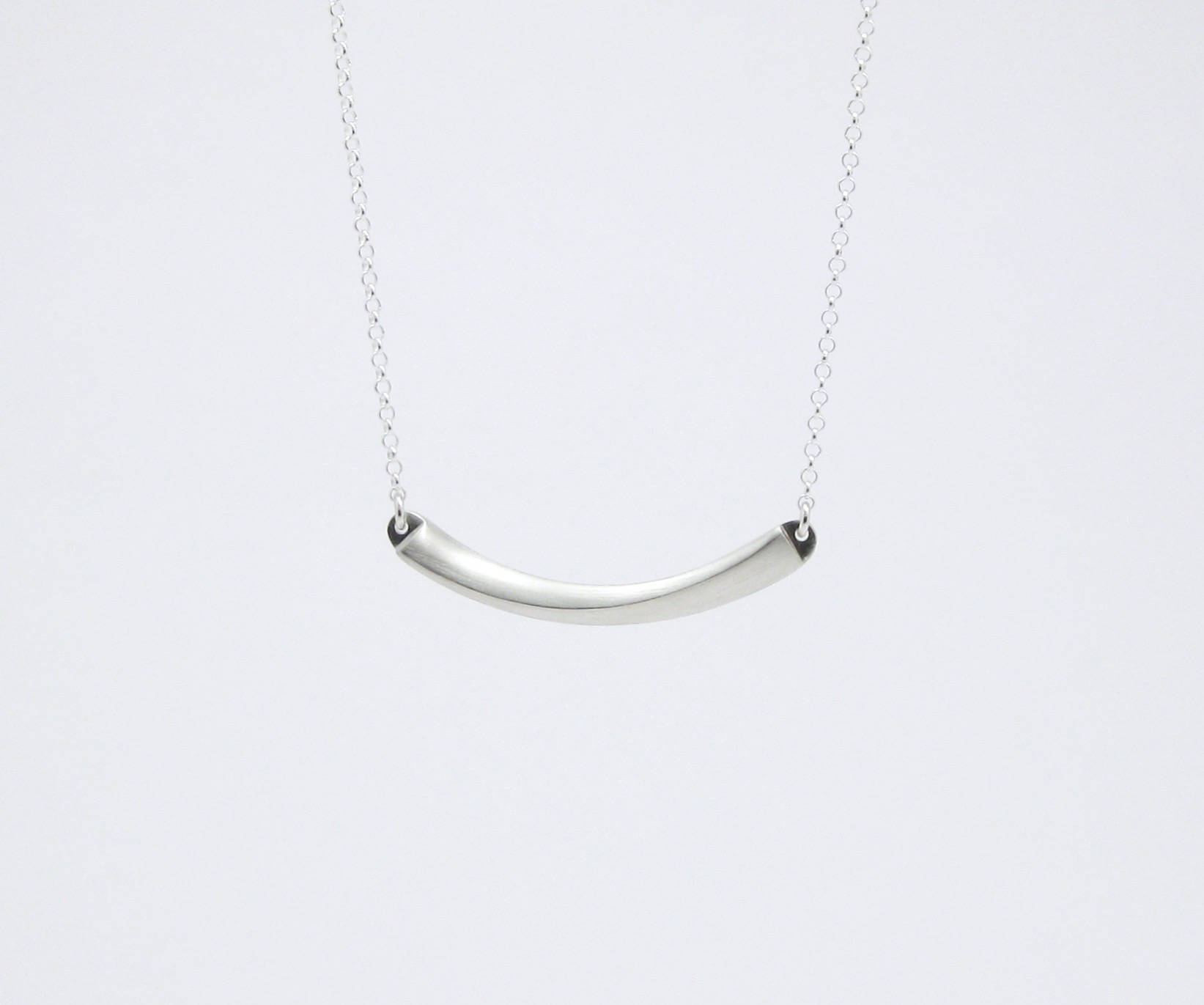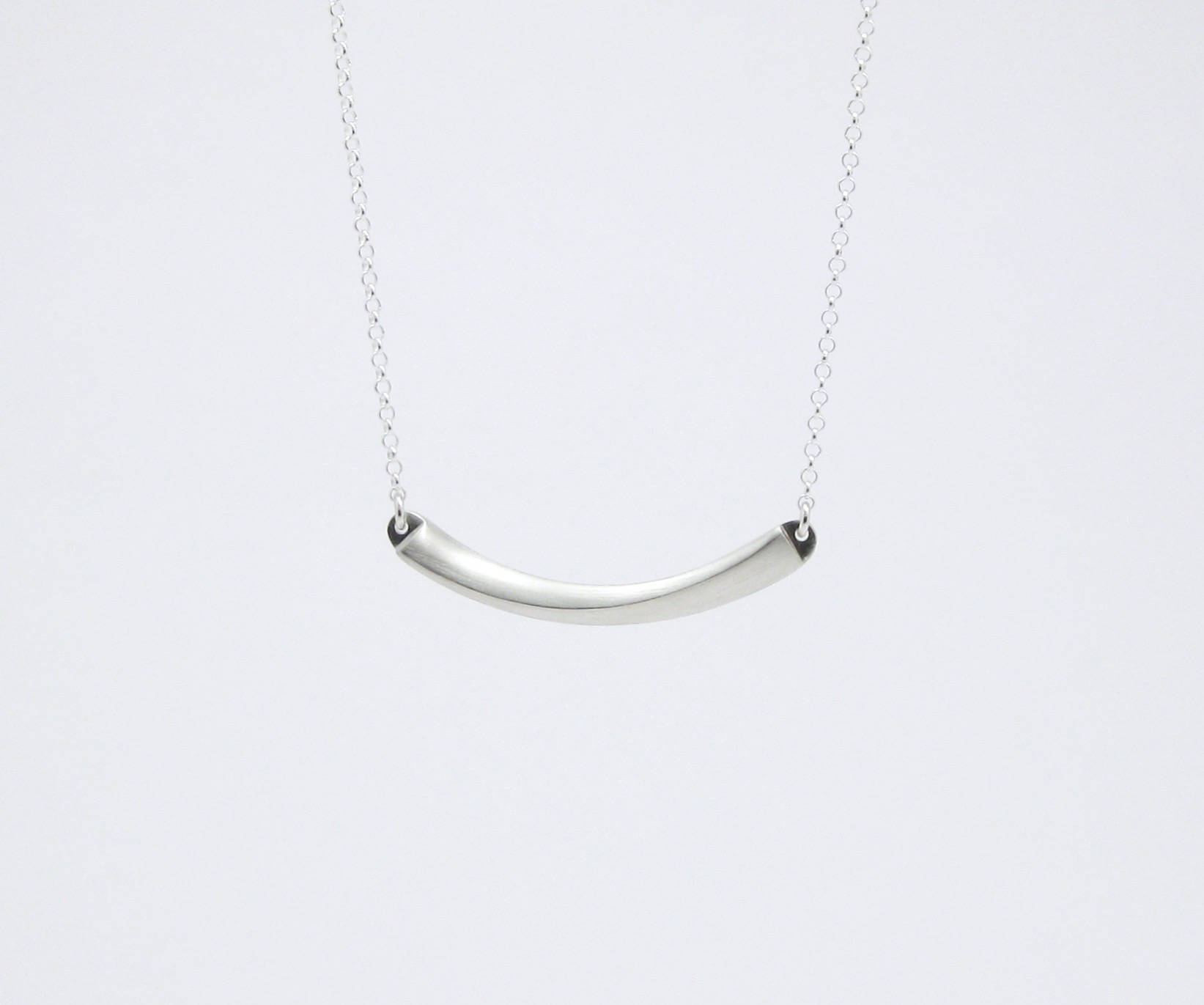 Mini Horizon Line Choker
The Mini Horizon Line Choker features an elegant sterling silver pendant that sits comfortably along the curve of the neckline. The subtle twist in the pendant adds a sleek edginess that makes this fun piece a perfect summer essential. Handmade in sterling silver with a matte finish, and polished highlights.

The necklace is adjustable in length and can be worn at 14"-16'".

Please inquire for longer chain.